World Investor Week 2022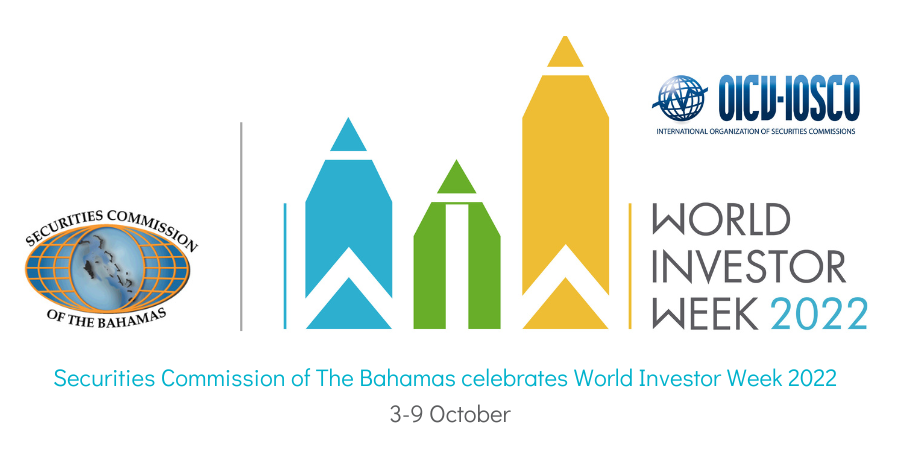 The Securities Commission of The Bahamas joins IOSCO and securities regulators around the world in celebrating World Investor Week 2022.
The International Organization of Securities Commissions (IOSCO) is celebrating the sixth annual World Investor Week (WIW) from 3 to 9 October 2022. To learn more about World Investor Week visit www.worldinvestorweek.org
Webinars
TBA
Videos
TBA
INVESTOR EDUCATION CONTENT
For a refresher on the fundamentals of financial literacy and investor education see the links below:
How to be financially resilient. 
Making your money work for you.
Invest in you! Video completion: Waynisha Saunders Winning Entry